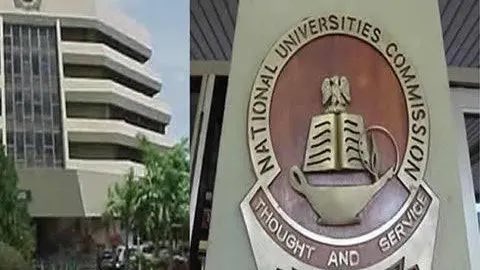 THE TOP 10 BEST UNIVERSITIES IN NIGERIA
Here are the list of the best top universities across Nigeria:
1. UNIVERSITY OF IBADAN: It was also featured in the Reuters Top 100 in their latest 2020 rankings of world universities. UI is an excellent academic institution founded in 1947. It was formerly affiliated with the University of London and ran Arts, Science, and Medicine courses. The university offers education, African studies, developmental studies and herbal medicine and drugs. They also have centres built to explore space science, climate change and energy research.
2. UNIVERSITY OF NSUKKA: UNN, established in 1955, was ranked the second-best university in Nigeria by the NUC. UNN is the first indigenous/autonomous university that commenced formally on 17th December 1960. It has 15 faculties which are all accredited and 102 departments.
3. UNIVERSITY OF LAGOS: Established in 1962, UNILAG has three campuses situated in 3 different locations in Lagos. While the main campus is at Akoka, the other two are at Yaba and Surulere, respectively. UNILAG, which started up with only 131 students, has grown rapidly over the years to become one of the most populated universities in Nigeria. It also boasts of one of the best Distance Learning Institute offering professional courses in Accounting, Business Administration, Science Education etc.
4. OBAFEMI AWOLOWO UNIVERSITY : The university was established in 1962 and was formerly known as the University of Ife. OAU is among the first academic institutions in Africa established in the 1970s. it has produced top-class graduates who have won National merit awards.
5. COVENANT UNIVERSITY : it is regarded as the best private university in the nation.
Covenant University's tuition and miscellaneous fees are expensive. Still, the costs are being channelled into making the best out of the students. The institution started full operation in June 2002 after receiving license approval from the Federal Government to operate as an independent private entity.
6. AHMADU BELLO UNIVERSITY, ZARI: Ahmadu Bello University has always emerged to represent this region as one of Nigeria's top 10 best universities. ABU was established in 1962 after the Asby Commission suggested a higher learning institution be installed in Northern Nigeria.
7. FEDERAL UNIVERSITY OF MINNA: It was established in 1983 to promote academic excellence. it is also among the country's largest universities.
8. UNIVERSITY OF ILORIN: UNILORIN is a famous NUC-accredited university. It was once ranked the best academic high institution, is today ranked the 8th best university in Nigeria according to NUC standards. It is the first Nigerian university to ranked among the top 20 African Universities in 2014. JAMB once reported that the school had the highest number of applicants in the nation. With 15 accredited faculties, colleges and postgraduate schools, the university offers various academic programs in multiple fields.
9. UNIVERSITY OF BENIN: One of the school's achievements has always been known as the first school to appoint a female Vice-Chancellor in the country in Dr Grace Alele-Williams. It has formed collaborations with many world-class universities and international and local bodies such as FORD Foundation, USAID and United Negro College Fund (UNCF).
10. UNIVERSITY OF ABUJA: It was established in 1990. it has produced prominent figures who have made the nation proud. The University of Abuja also has a well-equipped Medical Centre with cutting-edge facilities. Its medical school is also one of the best in the country.